Flooring that's

Easy

to Install
1. Attach clip to one side of the board. If it is the first board, attach clip to both sides.
2. Align the first board along the second board. Use a 3 inch clip overhang where possible (not shown).
3. Place weight on the existing board, and use a soft mallet to rapidly snap another board in place.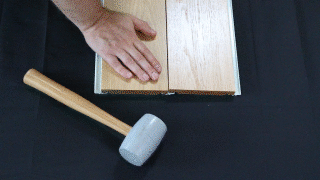 4. Install the next board using the same techniques.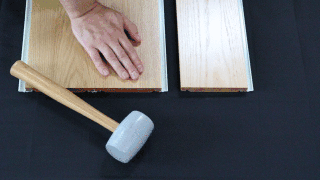 a. Attach suction cup to the surface of an edge board and tilt to lift boards in a series.
b. Attach suction cup to the end of a single board and pull rapidly to lift it alone.
Flooring has never been so easy to install or remove.
Two utility patents describe flooring assembly systems: US9441379B2 and US10006211B2.
​
Brilliant Hardwood Flooring
Install Quickly

Painless Repairs

Remove to Protect or Re-sell